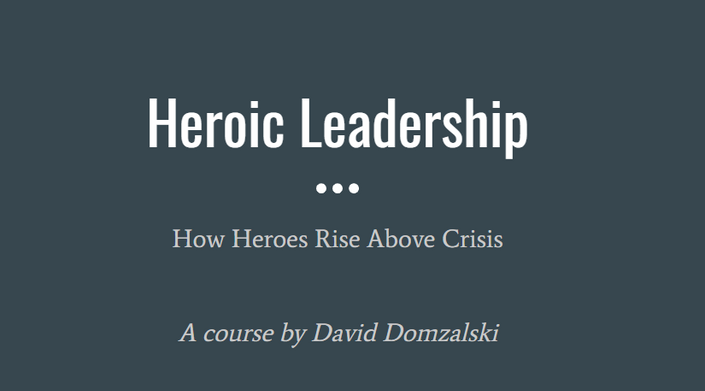 Heroic Leadership
Learn how to rise above crisis, make an impact on your team, customers, and community, and lead with a focus on empathy and growth.
Watch Promo
We live in a period of great uncertainty. The world as we know it is changing before our very eyes.
And it can be frightening.
What once was commonplace, normal, and reliable, these days, is anything but that. However, we are not a species that gives in or gives up.
We band together. Despite our differences. Despite our levels of influence. And despite our backgrounds. To help each other through crisis.
As the mother of the late Fred Rogers used to say to him as a boy, "Look for the helpers. You will always find people who are helping."
As leaders, we are called to be the helpers. In our places of work, in our families, and in our communities.
Heroism isn't something you read about. It's something you do.
You are about to embark on journey to self-discovery. One that will greatly affect how you lead yourself and others.
You're called to help. You're called to be extraordinary. You're called to lead.
Heroically.
This is Heroic Leadership. Ready to answer the call?
Heroic Leaders You Will Learn From

Jeffrey Hayzlett
Chairman, Host of C-Suite with Jeffrey Hayzlett and Executive Perspectives LIVE on C-Suite TV
Author of The Hero Factor: How Great Leaders Transform Organizations and Create Winning Cultures
Former Chief Marketing Officer and Vice President at Eastman Kodak Company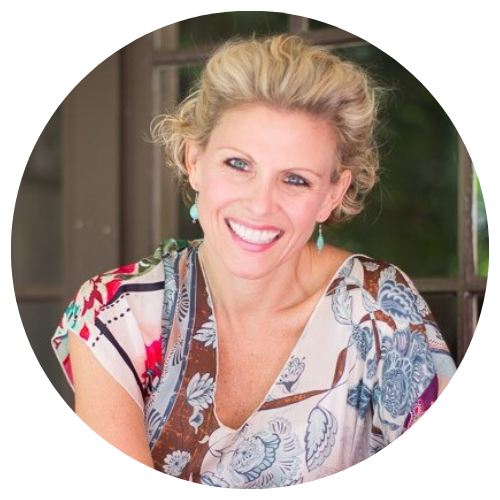 Sarah Staley
Head of Employer Brand and Culture at realtor.com
Host of WORKSHIP: A Purpose Fueled Career Journey with Sarah Staley on YouTube and via podcast.
Former Director of Public Relations at Stanford University Medical Center and Stanford Children's Health



Christopher Salem
Executive Coach, Corporate Trainer, and Keynote Speaker at CRS Group Holdings
Adjunct Faculty at University of Hartford and Westchester Community College
CEO and Co-founder of Empowered Fathers in Action



Michelle Wax
Founder and Mental Wellness Remote Workshop Leader at The American Happiness Project
Co-founder of The Local Fare, a Massachusetts-based commercial kitchen and food services incubator
Founder of Boston & Bale and Kitchen Millie



Sean Mulroney
Founder of The Obesity Revolution
Co-host of The Obesity Revolution podcast
Teens of America Radio Network Talk Show Host



Nathan Hirsch
Remote Hiring Expert and Co-founder of Outsource School
Founder and CEO of FreeeUp



Adrian Shepherd
#1 Time Management Expert in Asia
JV Broker of the Joint Venture Group
Author of iSucceed: Secrets for the Average Joe and Jane



David Domzalski
Founder of Run The Money, a personal finance and side hustle blog
Founder and Host of the Dad Devotionals podcast
Former personal finance contributor at Forbes.com
Course Curriculum
Welcome to Heroic Leadership!
Available in days
days after you enroll
Heroic Leadership from the C-Suite with Jeffrey Hayzlett
Available in days
days after you enroll
Coming from a Place of Empathy with Sarah Staley
Available in days
days after you enroll
The question is: how long will you wait?
There is only one thing that is certain and that it is there will be uncertainty.
But, you don't need to wait around for things to happen. You can take charge of your life, your people, and your career.
Instead of being reactive, you can be proactive. You can pivot when things go awry, which they inevitably will.
Instead of operating from a fixed mindset, you can operate from a growth mindset. You can see opportunity, not lack.
Instead of focusing on only yourself, you can come from a place of empathy. You can be that rising tide that lifts other boats.
You were meant to land on the page for this course for a reason. It's time you forge ahead with an inspired plan and the motivation to execute it.
You see the caliber of people that you will be spending time with here. As Jim Rohn said, "You're the average of the 5 people you spend the most time with."
Well, you're spending time with Jeffrey Hayzlett, who will guide you through what it's like to answer the call as a C-Suite executive. You're listening to Sarah Staley, who has dealt with many crises in her time at Stanford University Medical Center. You'll also hear from Sean Mulroney, who has suffered from obesity and other issues his entire life.
Yet, all of these people are stronger for their experience and will teach you how to overcome anything.
Now is the time to be extraordinary. Now is the time to step up. Now is the team to be your best when things are at their worst.
It's time to answer the call. Join us today.